This permanent storage of a fear memory explains why relapse occurs. During therapy, a new memory – say, "most dogs are friendly" – is formed. But this new safe memory is bound to a specific context (friendly dog in the therapy room). In that context, the rational part of the brain, the prefrontal cortex, puts a brake on the amygdala and tells it not to retrieve the old fear memory.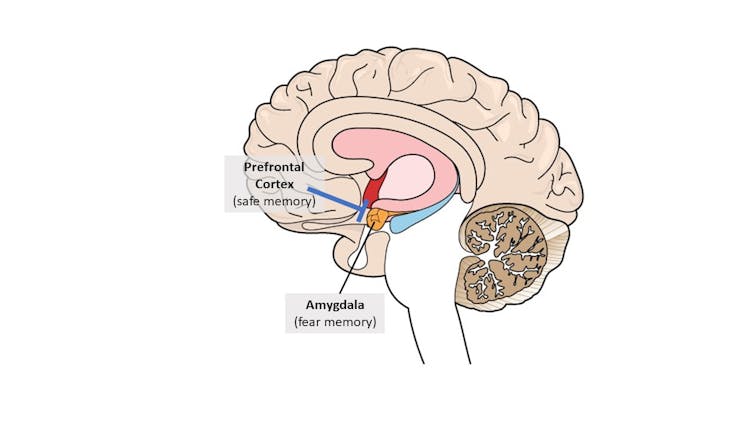 But what happens when a patient encounters a new context, such as a dog in a park? By default, the brain retrieves the fear memory that "all dogs are dangerous" in any context, except the one where the new safe memory occurred. That is, old fear memories can be renewed with any change in context.
This default has helped humans survive in dangerous environments throughout our evolutionary history. However, for anxious clients whose fear is unrealistic and excessive, this default to distressing memories is likely one important basis for the high rates of anxiety relapse.
So is erasure ever possible?
There are a few instances that suggest "erasure" is sometimes possible. For example, relapse is not seen early in life with non-human animals. This may be because the brake signals from the prefrontal cortex to the amygdala mature late in development. As there are no brakes, perhaps erasure of fear memories occurs instead.
By extension, this suggests early intervention for anxiety disorder is important as children may be more resilient to relapse. However, the jury is still out on whether erasure of fear memories occurs at all in children and, if so, at what age.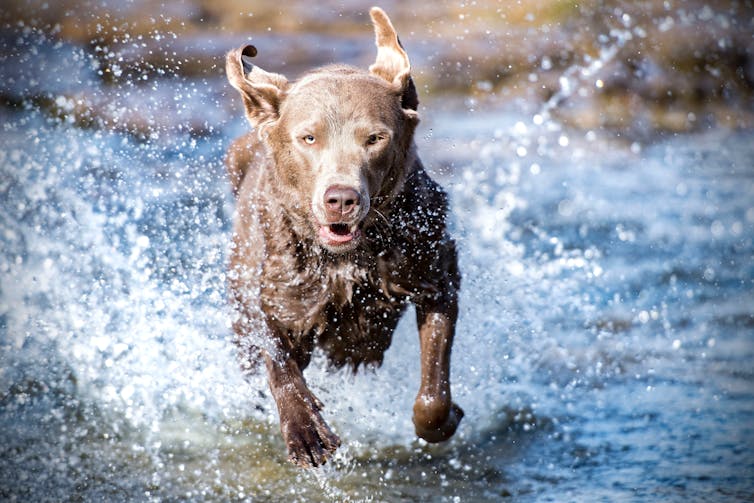 So, given the high rate of relapse, is there a point to pursuing treatment at all? Absolutely! Having some respite from anxiety allows for significant moments of sunshine and improves quality of life, even if it is not eternal. In these moments, the typically anxious person might attend parties and make new friends or handle a stressful job interview successfully – things they would not have done because of excessive fear.