I was a huge fan of the Lenovo ThinkPad X1 Yoga when I reviewed it last year. For me, it was the perfect combination of technology, form factor, and good looks.
This January, the machine is receiving a modest, third-generation refresh that threatens to make the best laptop even better. The basic size and concept remain the same as before—a 14-inch laptop with a 360-degree hinge and integrated stylus. This update is a refresh driven by a generational update of its CPU—the processor is being bumped from 7th-generation Kaby Lake to 8th-generation Kaby Lake-R, giving it four cores and eight threads. But Lenovo has also made a number of small modifications beyond this, addressing perhaps my one quibble from last year's model, and more.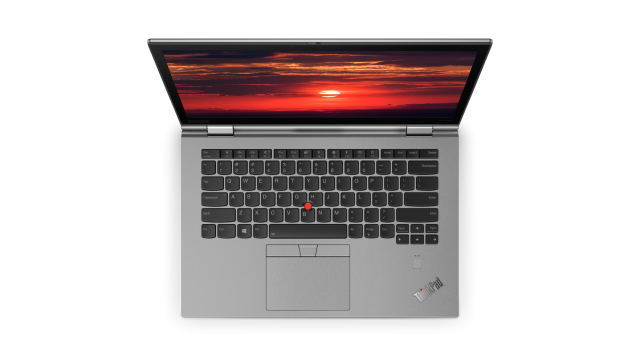 My gripe with Yoga was that the webcam didn't support infrared and hence didn't offer Windows Hello facial recognition. I've grown to love these features from my time using Surface devices and the Logitech Brio webcam on my desktop PC; the convenience of unlocking simply by sitting at the machine is hard to beat. The new 3rd-generation Yoga addresses this: while it continues to offer fingerprint authentication, it now also has an option of an IR camera for Windows Hello facial recognition. Lenovo has also built a physical shutter for the camera to ensure privacy when you're not using it.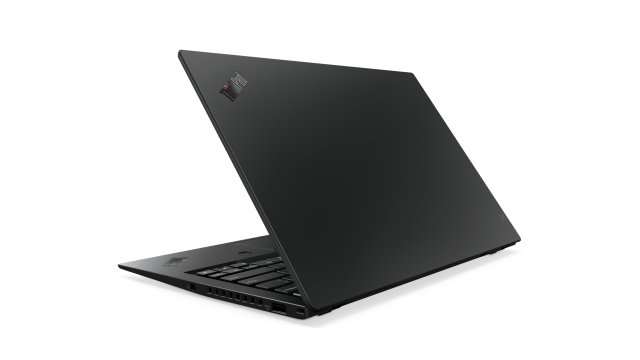 The screen has received a big upgrade, too; it's now a high-dynamic range 2560×1440 display, supporting 100 percent of the Adobe RGB color space and peak brightness of up to 500 nits. The system's microphones have also been improved, with a 360-degree far field array microphone. This is useful for audio and video conferencing; it also helps when talking to digital personal assistants. Both Microsoft's Cortana, built in to Windows 10, and Amazon's Alexa, coming to PCs later this year, work better with this kind of microphone configuration. The Yoga will also support wake-on-voice.