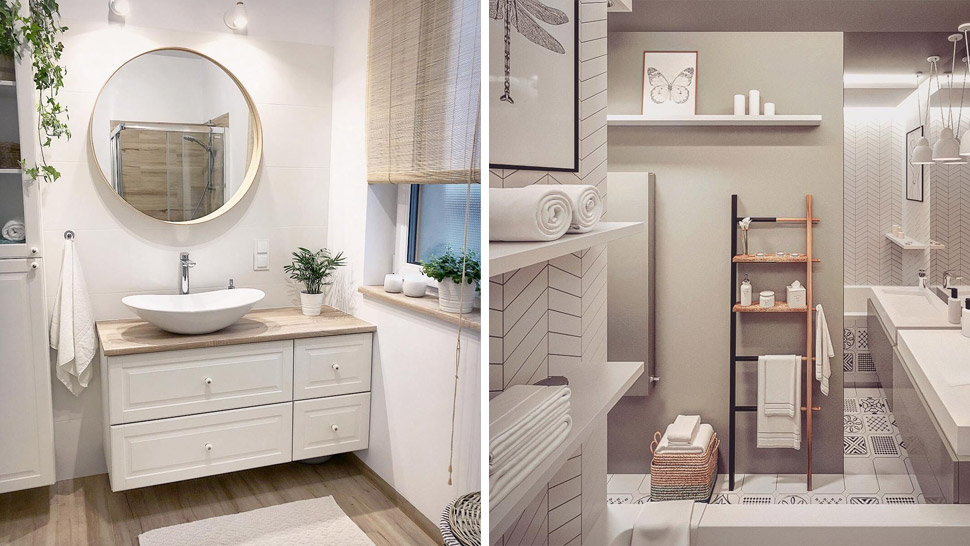 It's not surprising why many are falling in love with Scandinavian design. This well-loved aesthetic is bright and easy on the eyes—with an undeniable
maaliwalas
yet homey feel that's quite easy to achieve. From having a clean, neutral palette to investing in wooden furniture and minimalist-inspired décor, you can easily pull it off as long as you have a solid vision in mind. If you want to start slow, you can use Scandinavian design as the peg for one of the busiest areas at home—the bathroom. We've scoured Instagram for photos you can bookmark and use as reference once you've prepared a makeover budget. Check them out below:

Work on a simple yet stylish look

Many Scandinavian-inspired spaces feature plants as part of the décor to brighten up dull corners. 


Take your cue from the photo above—stick to sophisticated fixtures like showerheads and faucets in matte black and tiles in gray. Complete the look by incorporating wooden shelves, woven baskets for storage, and indoor plants.

Update the look with chic patterns

Though Scandinavian design is known for its clean and minimalist aesthetic, you can play around with how you interpret it by incorporating patterns into the final look. This beautiful bathroom brings together a couple of elements we can't help but notice—neutrals, wooden touches, cohesive décor, and patterns seen on the walls and flooring.


The tiles on the wall follow a herringbone pattern while alternating cement tiles on the floor keep within the simple yet stylish theme.

Find similar accessories at Crate & Barrel.