Finding Flow on the North Shore – Video
Posted on
Meeting Digger and riding a classic is a dream come true. Thanks to the NSMBA for keeping these trails open and public!Thanks to a new sponsor, PNW Components, I headed up to the Shore with the goal to ride a classic trail, but with a new school perspective. I've been riding mountain bikes for a long time now, really falling in love with the sport in the late 1990s, right in what I consider to be the Shore's heyday. After a couple decades of racing, returning to wet bridges and skinnies is a bit like seeing an old grade school friend and realizing they've changed over the years, but under that different look, finding out that he's still the same bud as way back when. I can't wait to get back to the Shore!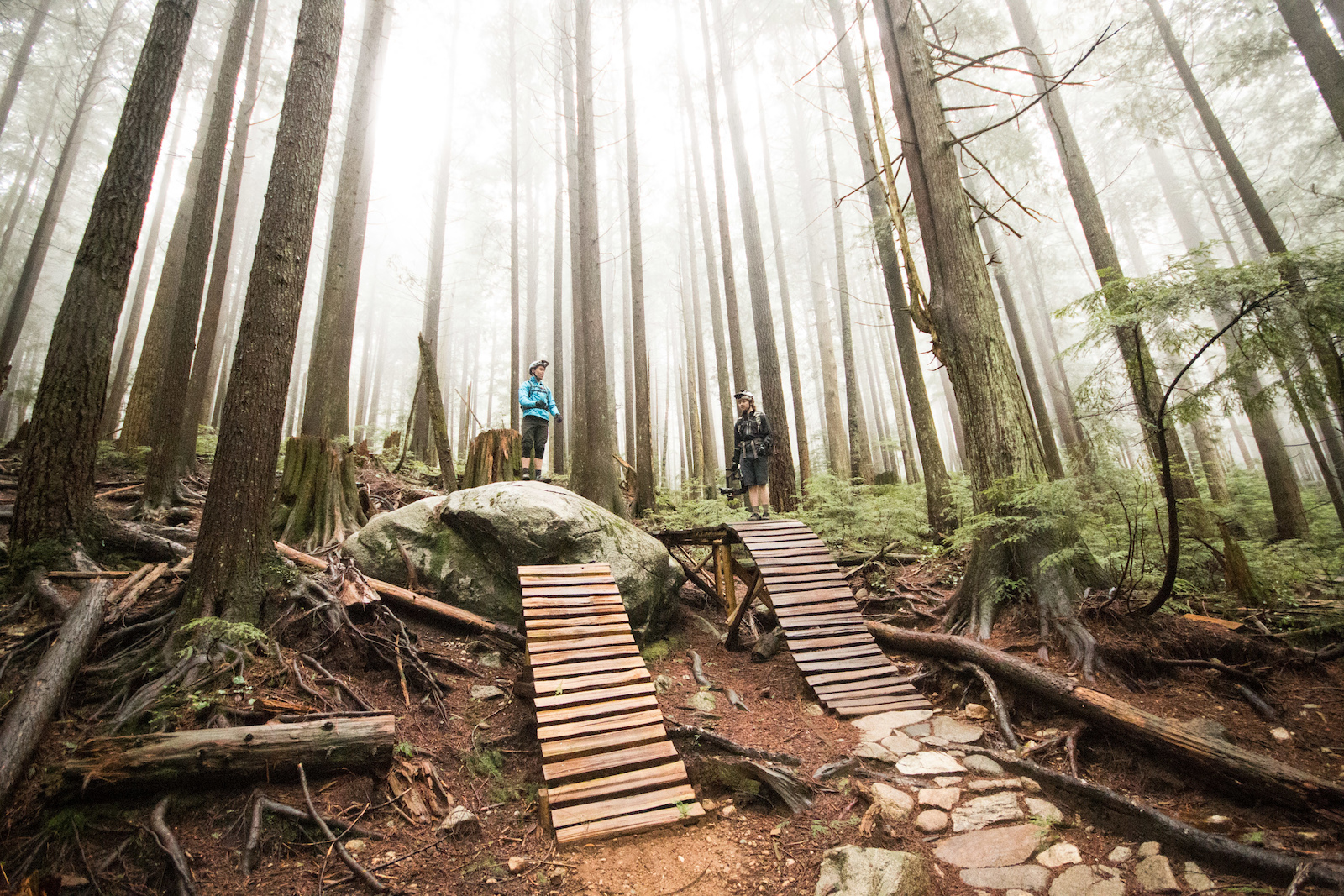 Hanging with video guru Logan Patrick Nelson. The trail is not the gnarliest trail on the shore by any means, with a blue/black rating, but it's indeed a classic.
Lower Ladies Only is more technical than the upper section of trail – a total treat to look forward to while focusing on the bridges!
Produced by: Jeff Kendall-Weed
Filming: Logan Patrick Nelson
Photography: Morgan Taylor
foundinthemountains
.
Trail Advocacy: NSMBA
Trail Building: Todd "Digger" Fiander