I have always enjoyed reading. (Duh. We all do. Preaching to the choir.) But what was I supposed to do when reading became dangerous? When I couldn't pick up a book without finding the one thing I wanted a break from thinking about? In the midst of fertility treatments, I wanted escape, I wanted comfort, I wanted a good story to whisk me away. But I couldn't find that.
I needed someone to protect me. I needed a label on the book, or a friend to say, "it's okay, there are literally no fertile ovaries in this book." But as we all know, these protections don't really exist. I had to find a way of protecting myself from my books.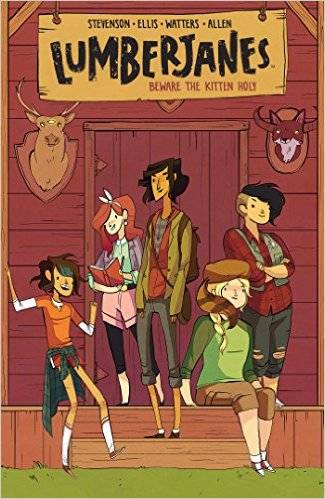 So how did I do that? I got different. I sought out new genres. I dove into comics, falling in love with Lumberjanes. I read horror, and actually really enjoyed Horrorstör (horror light, because I'm a wimp and HELLO, my wife was gone, and my cat will not protect me). I discovered all the goodness that is Megan Abbott. Fantasy. Romance. You know who's not trying to have babies? People in romances who are just meeting and falling in love and getting down and dirty. God love 'em. Not a baby to be seen.
I had to shake out of my genre comfort zones in order to find a new comfort zone. In order to protect my heart and my mind from the stories that reminded me I wasn't pregnant yet, that I had to wait and keep working. I needed to protect myself from the stories that made me fear this would never happen for me.