Sony has provoked fury among fans by releasing the first teaser for the Tom Hardy-starring superhero movie – with no sign of Venom in it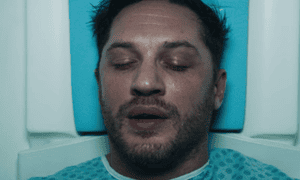 What's the toughest job in film? Some might argue that actors face the most Sisyphean of tasks in Hollywood, doomed forever to give their all only for directors to leave their best work on the cutting room floor. Others might suggest that the work of the producer – forced to unite scores of competing egos in the vain hope that creative lightning will strike – is equally thankless.
Yet spare a thought for the poor trailer maker. In recent years we've seen examples of movies that have triumphed at the box office almost entirely on the basis of snazzy advance publicity – here's looking at you, Suicide Squad – and others that have had to be almost entirely reshot when fans failed to warm to their first glimpses of footage. Trailers now play a huge part in setting the tone for a project, which is why Sony ought to be quaking in its boots following the negative reaction to the first look at Tom Hardy in Venom.
Likely rushed out to compete for YouTube likes with new trailers for Solo: A Star Wars Story and Deadpool 2, the teaser for the Spider-Man spin-off doesn't at first glance seem all that controversial. Hardy is front and centre, making crazy faces and delivering a sombre voiceover, just as we've seen him do a dozen times before in arthouse fare. But perhaps that's part of the problem.