Sara Rzepkowski, a 29-year-old from Chicago, suffered from significant weight gain as a
result of her PCOS
. A former [U.S.] size two, Sara was determined to keep her health in check and get her body back. Six months later, Sara lost nearly 50 pounds [3 stone, 7 pounds] and went on to become a fitness instructor in order to help others achieve their goals as she had. For more on her story, keep reading.
Sara: Before
POPSUGAR: What was the moment or motive that made you decide to start your journey?
Sara Rzepkowski: In 2015, I hit rock bottom and felt very unhealthy. I was always sluggish and had become a shell of the person I used to be. Clothes weren't fitting me well, I was sick all the time, and I knew I wasn't making healthy food choices — I wasn't fuelling my body the way it should be fuelled.
I began taking classes at Shred415 in Chicago — a 60-minute instructor-led class that alternates between speed and endurance drills on treadmills, and strength and functional movement training on the floor — and I was instantly hooked. Reading about other people's weight-loss journeys made me want to work even harder at my own. All the various stories of adversity and triumph made me want to have my own victory!
PS: What's your favourite way to work out?
SR: I love HIIT workouts — anything that leaves me drenched in sweat is typically my favourite! I also really enjoy lifting weights, which is a new challenge for me.
PS: What's your weekly exercise schedule?
SR: I typically work out about five times a week, but it depends on the week. I try to strength train about three to five times weekly, targeting different areas each day. I also incorporate HIIT workouts, like Shred415 classes, two to three times a week. Sometimes I'll mix things up with Spin classes, Pilates classes, or something completely different once a week just to shake things up and keep my body guessing!
Sara: After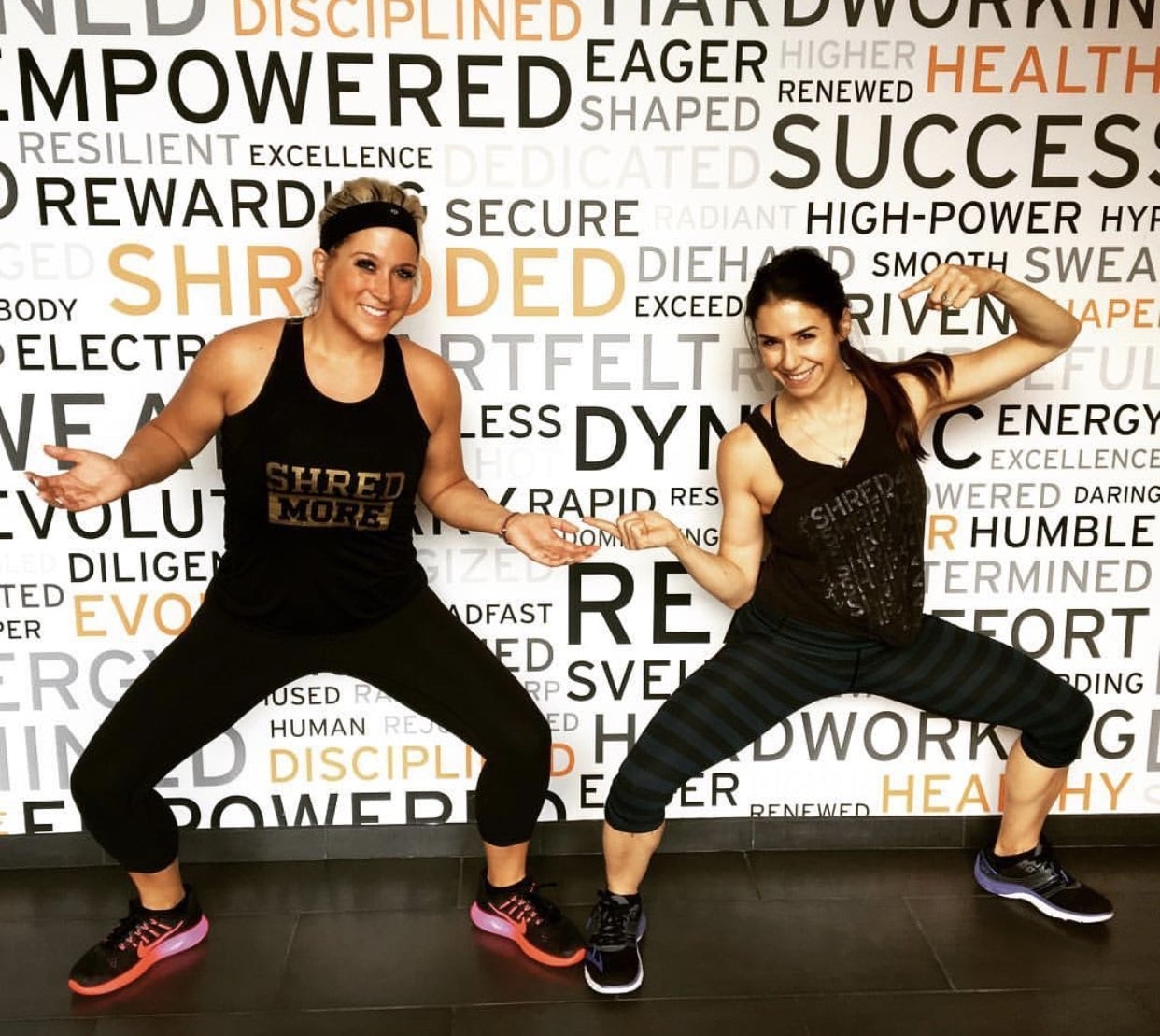 PS: How do you keep workouts exciting?
SR: Shred415 classes are different every single day, so it's tough to get bored. You know the basic structure of the class, but the runs and floor workout are always different, which keeps me going back every week. I also think trying new workouts helps me stay excited about working out and also challenges new muscles. It's great to try something new that could be potentially really fun!
PS: How much weight have you lost?